KASSIA LYNN MEADOR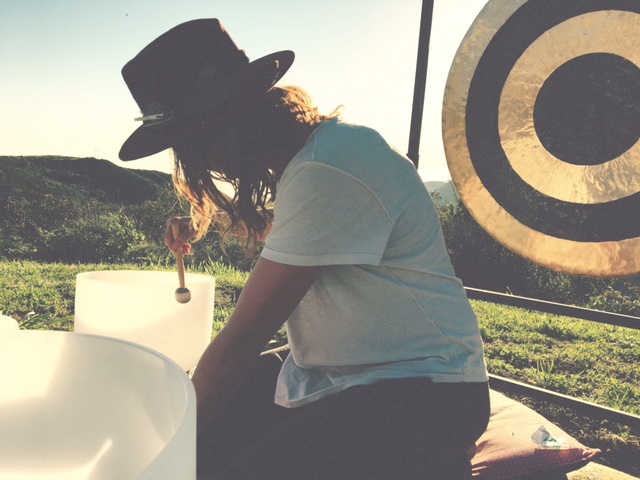 WHEN WE THINK OF A MERMAID, WE THINK OF KASSIA MEADOR. HER HEART IS THE SEA YET KASS HONORS THE EARTH WITH HER COSMIC, ARTFUL AND ZERO WASTE SURF + LIFESTYLE BRAND. BLENDING RHYTHM, MOVEMENT, AND SOUND, KASS GUIDES OUR ENERGY INTO HIGHER FREQUENCY WITH HER TRANSPORTIVE SOUND BATHS. WE'RE DEEPLY MOVED BY HER CONNECTION TO SOURCE AND ARE INSPIRED TO SHARE HER LIFE WITH RITUAL.
MY SIGN
AIRES SUN, LIBRA MOON, ASCENDANT CAPRICORN
I SEEK
HARMONY
I'M GUIDED BY
THE MOON, THE SUN, OUR EARTH, THE OCEAN, PEOPLE I MEET ALONG THE WAY, FAMILY AND FRIENDS AND THE LESSONS IN EACH MOMENT.
MY EVERYDAY
DANCING WITH THE WAVES
CEREMONIAL
SOUND
WHAT IS BURNING
FRANKINCENSE, COPAL
3 OBJECTS ON MY ALTAR
BUDDAH, CRYSTALS, FEATHER
MY MANTRA
I AM THAT I AM
MY INTENTION
TO CLEAR AND HEAL ALL THAT IS NOT SERVING ME SO I MAY BE A CLEAR CHANNEL
I'M STEPPING OUT OF
THE PAST
I'M STEPPING INTO
THE PRESENT